Bando "Cooperazione Italo-Tedesca nell'ambito delle Scienze Umane e Sociali" 2018
10 febbraio 2017
No Comment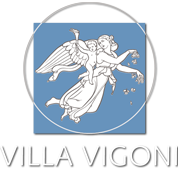 COOPERAZIONE ITALO-TEDESCA
NEL CAMPO DELLE SCIENZE UMANE E SOCIALI
Deutsche Forschungsgemeinschaft – Villa Vigoni
In cooperazione con la Deutsche Forschungsgemeinschaft Villa Vigoni bandisce annualmente un programma di manifestazioni (Colloqui, Seminari per dottorandi e post dottorandi, "close reading") che intendono confrontarsi con temi che mirino ad approfondire dibattiti attuali nei campi della cultura, della storia e della società europee.
Il tratto che caratterizza tali manifestazioni, distinguendole da altri formati di conferenze, è l'intenso scambio dialogico. Il numero dei partecipanti è perciò limitato; si consiglia di prevedere circa 20 partecipanti. I progetti di conferenze devono essere in sintonia con la missione istituzionale di Villa Vigoni, quella di sostenere "le relazioni italo-tedesche nella ricerca, nella formazione e nella cultura in uno spirito europeo" e di consentire l'incontro fra giovani ricercatori.
Il Programma della Cooperazione Italo-Tedesca nel campo delle Scienze Umane e Sociali è sostenuto dalla Deutsche Forschungsgemeinschaft.
Il bando e il modulo ("Antragsformular") di compilazione della richiesta per l'anno 2018 sono scaricabili aprendo il collegamento indicato in calce.
- deadline 15 aprile 2017 –
.
——————————————————————-
DEUTSCH-ITALIENISCHE ZUSAMMENARBEIT
IN DEN GEISTES- UND SOZIALWISSENSCHAFTEN
.
Deutsche Forschungsgemeinschaft – Villa Vigoni
.
Die Villa Vigoni schreibt im Rahmen einer Vereinbarung mit der Deutschen Forschungsgemeinschaft jährlich ein Veranstaltungsprogramm (Gespräche, Doktoranden- und Postdoc-Seminare, "close reading") aus, das aktuelle Debatten zu Kultur, Geschichte und Gesellschaft Europas vertiefen soll.
.
Entscheidendes Merkmal der Veranstaltungen, welches diese von anderen Konferenzformaten unterscheidet, ist die intensive Auseinandersetzung im Gespräch. Die Teilnehmerzahl liegt daher idealerweise bei 20 Wissenschaftlern und Wissenschaftlerinnen. Das Vorhaben soll dem institutionellen Auftrag der Villa Vigoni Rechnung tragen, "die deutsch ‐ italienischen Beziehungen in Wissenschaft, Bildung und Kultur im europäischen Geist" zu fördern und eine Begegnung des wissenschaftlichen Nachwuchses zu ermöglichen.
Das Programm der Deutsch-Italienischen Zusammenarbeit in den Geistes- und Sozialwissenschaften wird von der DFG gefördert.
.
Die Ausschreibung sowie das Antragsformular für das Jahr 2018 stehen auf dieser Seite zum Download bereit.
.
- deadline 15. April 2017 -
.
————————————————-
GERMAN-ITALIAN COOPERATION
IN THE FIELD OF HUMANITIES AND SOCIAL SCIENCES
.
Deutsche Forschungsgemeinschaft – Villa Vigoni
.
In cooperation with the Deutsche Forschungsgemeinschaft Villa Vigoni announces annually a program (conferences, workshops for PhDs and postdocs, "close reading") focused on issues aimed at a better understanding of the European culture, history and society.
.
Main feature of these discussions, which distinguishes them from other formats, is the intensive debate in small groups. Therefore, the number of participants is limited to a maximum of 20. The discussions should be in line with the institutional mission of Villa Vigoni, which is "to foster the relationship between Italy and Germany in the fields of scientific research, higher education and culture in a European perspective" and should allow the dialogue among young scientists. The program of the German-Italian Cooperation in the field of humanities and social sciences is supported by the DFG.
.
The announcement as well as the application form("Antragsformular") for the year 2018 are on this page available for download.
.
- deadline 15th April 2017 -
.